How to Make All-Natural Bug Spray for your Garden Step-By-Step DIY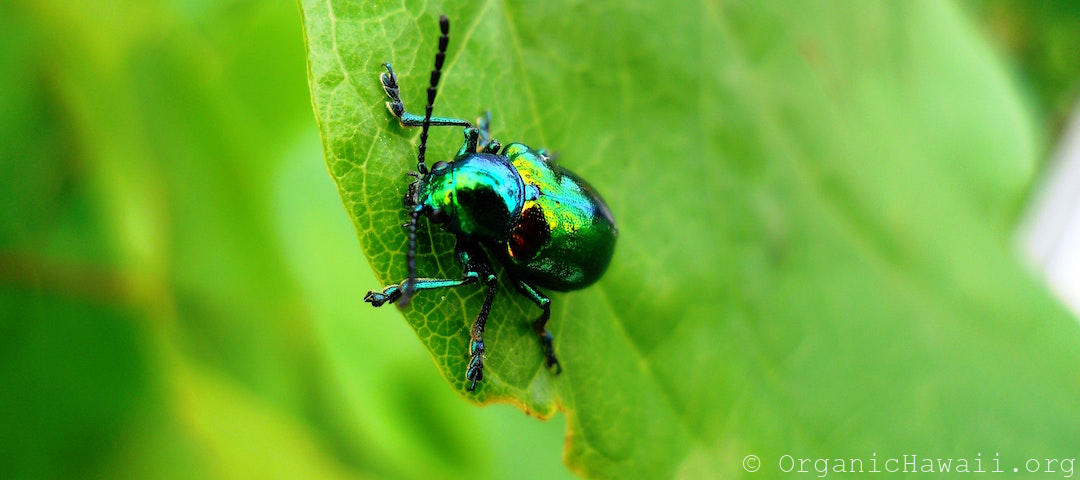 Learn how to make your own DIY (do-it-yourself) all natural and organic garden bug spray at home to naturally kill and repel those annoying garden bugs such as whiteflies, mealybugs, aphids, and other garden pests.
This easy step-by-step guide will show you exactly how you can do it using commonly available kitchen ingredients and essential oils. By the way, here's a video where I show you this too.
Affiliate disclaimer: As an Amazon Associate I earn from qualifying purchases. You don't get charged extra. Mahalo for your support! Safety disclaimer: please keep all garden bug spray ingredients and tools out of reach of children. Not for human consumption. Garden use only. Header image by: Matt Davenport.
"Like most gardeners, I used to buy natural garden bug spray from the garden store. But then I thought to myself: "Why not make my own bug spray that's better and cheaper?!" So I did! And now I'd like to share my special DIY recipe with you in 3 EASY STEPS!"
Natural Garden Bug Spray Ingredients and Tools
You will need the following ingredients:
3 cups of purified/filtered water (regular water from the tap is OK, but I recommend filtered especially for edible plants).

Advanced Gardening Tip: (optional)

use colloidal silver water instead of regular water to reduce soil/plant pathogens like bad bacteria, fungi, and viruses.
Organic vegetable oil You probably already have this in your kitchen. You can use any non-gmo oil made from vegetables, seeds or grains. Soy, sunflower, grapeseed, safflower, corn, coconut, avocado, etc.
Dr. Bronner's Peppermint soap This can be any natural soap in liquid form. I like Dr. Bronner's because it has peppermint in it already (bugs don't like it) and it's a great company with a great message and trusted ingredients. I regularly use it as body wash, so it's multipurpose.
Peppermint essential oil – if your soap doesn't have it, this is a good essential oil to add and have on hand. Helps with headaches and just a great refreshing essential oil to diffuse in the house, when not spraying bugs 🙂
Tea tree (Melaleuca) essential oil – another must have essential oil. I also use this one on mosquito bites to relieve the itch fast with other beneficial antimicrobial uses – even in toothpastes.
You will need the following tools:
Step 1: Create the Solution
Mix 1 cup of vegetable oil with 1 tablespoon of natural soap. Add liberal amounts of essential oils (peppermint and tea tree): 20-30 drops. Stir.
Step 2: Dilute the Solution
Add 1.5 teaspoons of Solution to every cup of water. Or 1 tablespoon for every 3 cups of water. Or about 5-6 tablespoons of Solution per 1 gallon of water. Then stir or shake.
Step 3: You're done!
Fill up your sprayer with your freshly created garden bug spray and SPRAY! Spray your plants from above and BELOW.
Make sure the Sun is not out when spraying, so early morning or evening are best. If you think your plants might be sensitive, do a test run: spray only part of the plant to see how your plant reacts before spraying everything just to be safe.
Reapply every 7 days, as needed, until the bugs go away!
I hope this natural DIY garden bug spray works out for you! It certainly did for me and that's why I wanted to share my homemade recipe with you. Let me know how it goes in the comments below! Mahalo!